Cloud-based project & portfolio management software
About KeyedIn
KeyedIn provides a solution for managing projects, programs and entire portfolios – from a single platform. Ideal for both teams just getting started with formal PMO practices or those looking to advance their project and portfolio maturity, KeyedIn provides a comprehensive view of the status of every project starting from the top down and combining that with bottom up usability and functionality. Used by project managers, boardroom decision-makers, and frontline users, KeyedIn increases success rates and profit margins, enables better decisions about project selection, planning, and prioritization and optimizes resource usage across the entire business.
KeyedIn solution is ideal for 3 distinct use cases:
Project Portfolio Management for the PMO
Easily plan and manage your portfolio projects. Our highly intuitive portfolio management functionality provides top down visibility of all projects within the portfolio and all of the tools required to successfully manage projects and resources - from a single view. From our drag and task planning, through to our unique project status reporting process, KeyedIn enables users to keep in constant touch with project progress and performance throughout the duration of their projects.
KeyedIn for Embedded Services Teams
Embedded Services Organizations (ESO) leverage KeyedIn to help plan their incoming services engagements, forecast their demand for resources and capacity to deliver, manage the execution of service projects with accurate information and status reporting, and measure the effectiveness of projects for improved planning the next time around. ESOs working to implement software, track resource utilization against a fixed-fee agreement, or improve their margins leverage KeyedIn to help improve projects and meet their business objectives.
KeyedIn for Business Transformation Units
For teams with a business transformation initiative going on, it makes a big difference to have a sound project and portfolio management practice in place to help with change management. PPM helps business transformation units plan and manage change throughout the organization, centralize information into a single location, and track progress against goals. Ease communication and drive change from the top down for best implementation of your strategic transformation through sound PPM.
Key benefits of KeyedIn
-Project and Portfolio Management: Create hierarchies and architect your projects to meet business objectives
-Resource Management: Improve resource planning, management and efficiency, and track performance of resources for improved forecasting and planning
-Agile Portfolio Management: Bring your agile strategy to the portfolio level with prioritized backlogs, agile resource strategy and dynamic execution so your team is always executing the most important projects
-Strategic Alignment: Align your organization with business priorities from the top down. Ensure you are balancing maintenance projects with innovative initiatives
-Work Management: Bottom up flexibility and execution provides teams with an easy way to update tasks and get information into a central location
-Reporting and Dashboards: Gain visibility into all project work for improved communication and decision making

Align IT Projects with Business Objectives.

Analyze Resource Demand and its impact on Capability.

Forecast Project Costs, Analyze Performance and Budgets.

Measure Project Execution Performance.
Markets
Australia, Canada, United Kingdom, United States
Supported Languages
English, Finnish, French, German, Italian
and 6 others
, Polish, Portuguese, Russian, Spanish, Swedish, Turkish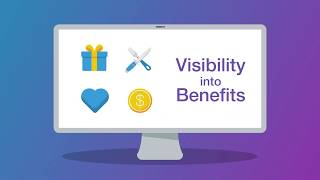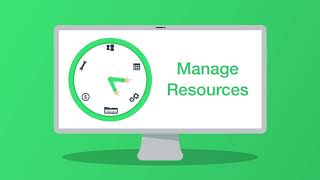 Total features of KeyedIn: 68
API
Access Controls/Permissions
Activity Dashboard
Activity Tracking
Agile Methodologies
Alerts/Notifications
Approval Process Control
Assignment Management
Billing & Invoicing
Budget Management
Budgeting/Forecasting
Bug Tracking
CRM
Calendar Management
Capacity Management
Change Management
Client Portal
Collaboration Tools
Cost-to-Completion Tracking
Customisable Reports
Customisable Templates
Customizable Fields
Dashboard
Dashboard Creation
Data Visualisation
Document Management
Drag & Drop
File Sharing
Forecasting
Gantt/Timeline View
Idea Management
Integrations Management
Issue Management
Kanban Board
Milestone Tracking
Mobile Access
Percent-Complete Tracking
Portfolio Management
Prioritisation
Product Roadmapping
Progress Tracking
Project Management
Project Planning
Project Planning/Scheduling
Project Templates
Projections
Real Time Data
Real Time Reporting
Reporting & Statistics
Reporting/Analytics
Reporting/Project Tracking
Requirements Management
Resource Allocation & Planning
Resource Management
Resource Request
Resource Scheduling
Risk Management
Search/Filter
Skills Tracking
Status Tracking
Supports Agile
Supports Scrum
Task Management
Testing/QA Management
Time & Expense Tracking
Timesheet Management
Traditional Methodologies
Utilisation Reporting
Asana
#1 Alternative to KeyedIn
Asana is a work and project management solution for teams. You can organize everything—from company objectives to...
Ravetree
#2 Alternative to KeyedIn
Ravetree is an all-in-one work management solution for project-driven organizations and teams with tools for managing...
HarmonyPSA
#3 Alternative to KeyedIn
HarmonyPSA supports the entire business lifecycle, from lead generation to contract renewal. It is designed...
Wrike
#4 Alternative to KeyedIn
Wrike is a collaboration & project management tool that helps users manage projects from start to finish, providing...
---
Already have KeyedIn?
Software buyers need your help! Product reviews help the rest of us make great decisions.
Write a Review!
Showing 5 reviews of 41
Company size: 51-200 Employees
Used

Daily

for

6-12 months

Review Source
Overall rating
Value for Money

Ease of Use

Customer Support

Likelihood to recommend

8.0

/10
We have really begun to enjoy using KeyedIn and have seen the benefits.
Reviewed on 21/02/2018
Pros
I like that we can track project plans based on tasks. It really works well for our company and helps keep our projects on point. I also like that we can set objectives (deliverables) and dates for those deliverables. This allows us to see when tasks are starting to "creep up" on the due date and either add more resources or push the deliverable date out. I also like that if we do push the deliverable out, we have to give a reason and the SW keeps track each time we push the date. This allows me to go back when the project is done, determine which dates we missed and see the reaons for the delay. I think this will help us find holes in our processes and fix them going forward.
I really like the resource management tool, but are still pretty new to using it, so my knowledge is somewhat limited. Thus far, I am seeing some promise and anticipate it will become a very valuable tool.
We are also just getting started in learning the reporting functions, but so far they are able to give us the exact information we need. It has made my weekly reporting to our Senior Team much more manageable and accurate.
Cons
I don't like that there isn't a customer portal available. We also manage customer installs with this software and it would be nice to give the customer a link or temporary sign on they can use to view the progress of their project. We can setup a user, but believe it take a license and we have around 50 - 100 customer installs going at any given time. Managing those users would be a nightmare, so we are opting to just email them reports from the system.
Industry: Insurance
Company size: 10,000+ Employees
Used

Daily

for

6-12 months

Review Source
Overall rating
Value for Money

Ease of Use

Customer Support

Likelihood to recommend

9.0

/10
KeyedIn Projects - Customer Feedback
Reviewed on 13/09/2019
Since making the decision to work with KeyedIn and adopt their product, the relationship with the...
Since making the decision to work with KeyedIn and adopt their product, the relationship with the KeyedIn team has been excellent; which made the configuration, build, test and implementation as painless as possible.
We were able to request / have applied minor modifications to the "out of the box" package to suit our internal operating model and existing processes and we have thus far managed to roll out KeyedIn to all those that use it day to day as a project / programme management tool and feedback / adoption rates are very positive.
KeyedIn appear to treat their customers as "partners" and are very flexible / agile and open to negotiation (which has made things easier when selling into our business). We never have an issue engaging with KeyedIn and their tech support team are quick to respond when we have technical queries that we are unable to solve internally.
I would say that although this product is not the market leader right now, KeyedIn's flexibility, agility and desire to build the best value add / simple to use product (in partnership with their customers whom are readily invited to forward ideas for improvements) will take them to the next level.
Pros
KeyedIn Projects is very intuitive / easy to utilise and is extremely feature rich; with an excellent user interface and bags of potential for the future (given regular "releases" that introduce an array of major / minor enhancements).
Navigation around KeyedIn is relatively straight-forward to get to grips with, and bottom up / top down views all seem to work seamlessly together.
On screen dashboards and data "widgets" (out of the box) are very useful / neat and can be easily configured / tailored for different users / executives / role types across any organisation.
Powerful data mining / search / filter features allow us to very easily understand how our portfolio is progressing (in real time) and gives you instant ability to drill down to the heart of any risks / issues and the user interface is such that anyone within our organisation is able to be presented with their own customised dashboard and focus on what matters to them.
Cons
A little more work is required to improve reporting outputs and ability to construct and run custom reports. However, major KeyedIn Project enhancement releases (scheduled in coming months appear to be addressing this), together with addressing customer feedback on the product and modifying where customer suggestions add real value across their customer base.
Used

Weekly

for

6-12 months

Review Source
Overall rating
Ease of Use

Likelihood to recommend

0.0

/10
Extremely Poor and Confusing User Interface that causes Repeat Work
Reviewed on 19/06/2017
Pros
1. Has view on time expected per week and that accommodates for expected public holidays
2. There is a view on what part of the process your expense returns are in (submitted vs approved vs paid)
Cons
1. Very frustrating user interface:
- finding projects or areas to enter time can take more time than time entry
- Interface times out if you don't move around regularly, but will continue to let you enter time or pages, but once you save it will all disappear at a re-login request. Lots of lost work due to this
2. The process for entering time in a category the first time in a day is very different than when you need to go back and add more time
3. Once saved (the only way to ensure your entry isn't lost when moving between pages), there is no ability to subtract time at the user level.
4. Constant reminder emails are sent even if you have submitted your time.
5. Expense page is confusing to add multiple pages of expense items to a single report and it is very easy to submit a report without realizing it, which a user has no ability to modify.
Industry: Warehousing
Company size: 1,001-5,000 Employees
Used

Daily

for

1-5 months

Review Source
Overall rating
Ease of Use

Customer Support

Likelihood to recommend

9.0

/10
KeyedIn First Impressions
Reviewed on 12/09/2019
We are creating a PMO within the business and using KeyedIn to replace a far simpler project...
We are creating a PMO within the business and using KeyedIn to replace a far simpler project planning tool. Hence the learning curve has been quite steep for both the project teams in terms of the complexity of the KeyedIn administration and for the project managers in terms of managing the change from running a simple plan to running a KeyedIn project.
Pros
Feature rich, graphically rich, intuitive user interface, with strong portfolio and programme capabilities.
Cons
Inability to easily manage task-based dependencies across multiple projects and surface this at programme or portfolio level, thereby making it harder to effectively prioritise resources across multiple projects
Industry: Oil & Energy
Company size: 1,001-5,000 Employees
Used

Daily

for

6-12 months

Review Source
Overall rating
Value for Money

Ease of Use

Customer Support

Likelihood to recommend

9.0

/10
No longer an illusion of control
Reviewed on 13/09/2019
For the first time in GM&T's history, we have up to date real time information on resourcing,...
For the first time in GM&T's history, we have up to date real time information on resourcing, finances and delivery available to our teams, our stakeholders, the parent group, to everyone.
And for the programme delivery function it's no longer an illusion of control
Not only did we deliver transparency but we significantly dropped the costs to our business by 75%. Beyond that there are many other benefits, but the key takeaway is that it significantly reduced the amount of administrative effort freeing people's time to complete more value add activities for the organization
The icing on the cake is that this tool allows us to react quickly to the needs of the organization and adapt to the constant change of what seems to be the new norm of continual organization change
Pros
One of things I liked most about this engagement was the honesty and transparency the team showed throughout the selection process. They were upfront with limitations, but showed us other ways to solve the problems.
KeyedIn is simple but powerful and met all our requirements around integrated resource management, PPM accounting and delivery. In a global organisation, it was important to have a tool that supported multiple languages and currencies too.
The portfolio planning capability is a brilliant tool for annual planning and evaluating multiple scenarios.
Finally, KeyedIn offer a very sensible cost model.
Cons
The tooling does support a range of reporting but for the needs of our organisation for rich reporting and the existing governance expectations it fell short initially. This is now being address by KeyedIn
The tool plans on months and days but captures in hours and weeks which presents challenges at month end.
KeyedIn FAQs
Below are some frequently asked questions for KeyedIn.
Q. What type of pricing plans does KeyedIn offer?
KeyedIn offers the following pricing plans:
Q. Who are the typical users of KeyedIn?
KeyedIn has the following typical customers:
501-1,000, 1,001+
Q. What languages does KeyedIn support?
KeyedIn supports the following languages:
English, Finnish, French, German, Italian, Polish, Portuguese, Russian, Spanish, Swedish, Turkish
Q. Does KeyedIn support mobile devices?
KeyedIn supports the following devices:
Android (Mobile), iPhone (Mobile), iPad (Mobile)
Q. What other apps does KeyedIn integrate with?
KeyedIn integrates with the following applications:
Dynamics 365, Jira, Microsoft Dynamics GP, Microsoft Outlook, Microsoft SharePoint, Pivotal Tracker, QuickBooks Online Advanced, SAP Customer Experience, Sage Intacct, Salesforce Platform, SugarCRM, VersionOne
Q. What level of support does KeyedIn offer?
KeyedIn offers the following support options:
Email/Help Desk, FAQs/Forum, Knowledge Base, Phone Support, Chat
Related categories
See all software categories found for KeyedIn.