Everything you need to sell in one integrated suite
About HubSpot CRM
HubSpot CRM has been designed from the ground up and is ready to eliminate manual work and actually help sales teams. It was built ready for the modern world to help users get running and start selling. HubSpot CRM takes care of all the little details - logging emails, recording calls, and managing data - in a very intuitive manner therefore freeing up valuable selling time in the process.
Get an up-to-the-minute view of the entire sales funnel on a clean, visual dashboard. Users can sort deals won and lost, appointments scheduled, and contracts sent over any time period, and track performance against quotas. Sort deals by name, owner, amount, or stage with custom filters for actionable intel in a fraction of the time.
HubSpot CRM tracks customer interactions automatically – whether they're in an email, across social media, or on a call. Sync with Gmail or Outlook using HubSpot Sales, and capture every call, email, or meeting as it happens. Every interaction with a lead is stored in a tidy timeline, including calls, emails, meetings, and notes. Sync up with HubSpot Marketing to know which content leads have consumed in order to personalize the approach.
Key benefits of HubSpot CRM
Database - Automatically create company records, associate contacts, de-duplicate leads, and handle details that teams shouldn't be distracted by. Have the ability to collect & store data on contacts, companies, deals, and tasks with a database that is customizable to match users' needs.
Timeline: Organize every e-mail, note, call and even website visits into one simple and intuitive view. Our current sales process happens across multiple different touch points and dozens of channels so having Timeline allows users to make calls, send emails, set reminders and organize their day in one place.
Templates & Content - Build and save email templates, schedule messages and store sales content in HubSpot CRM.
Company Database & Automatic Enrichment - Instantly see useful and any new information about your contacts or company you add to HubSpot CRM. Browse a database of millions of new companies right from HubSpot CRM. Glimpse behind the scenes of your website traffic to identify companies browsing your site. You can add social profiles, any background information, details on key employees and related companies.
Integrates with tools you already use - HubSpot CRM connects to the tools you already use, keeping itself up to date and surfacing useful details throughout your day (without even logging in to your CRM system.) Integrations include Gmail, Google Calendar, Outlook for Windows, Apple Mail, and Google Drive. It's there when you need it, out of your way when you don't.
Fully integrated with HubSpot Marketing - Bridge the gap between sales and marketing without the hassle of integrations and syncing. HubSpot CRM and HubSpot Marketing run off the same inbound database, meaning every piece of data is always up to date in real time. See existing useful details from your inbox & social media about the contacts you communicate with right inside your inbox.
Markets
Australia, Brazil, Canada, China, Germany
and 5 others
, United Kingdom, India, Japan, Mexico, United States
Supported Languages
English, French, German, Japanese, Portuguese, Spanish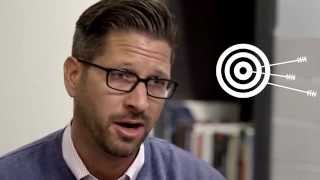 Total features of HubSpot CRM: 70
API
Activity Dashboard
Activity Tracking
Alerts/Notifications
Appointment Management
Appointment Scheduling
Automated Scheduling
Availability Management
CRM
Calendar/Reminder System
Call Monitoring
Campaign Management
Cataloguing/Categorisation
Client Management
Client Tracking
Contact Database
Contact Management
Content Management
Contract/License Management
Customisable Templates
Document Management
Document Storage
Email Management
Email Marketing
Email Response Control
Email Templates
Email Tracking
Forecasting
Interaction Tracking
Interaction Tracking
Internal Chat Integration
Landing Pages/Web Forms
Lead Capture
Lead Distribution
Lead Management
Lead Nurturing
Lead Qualification
Lead Segmentation
List Management
Live Chat
Marketing Automation
Meeting Management
Microsoft Outlook Integration
Mobile Access
Performance Metrics
Pipeline Management
Project Management
Prospecting Tools
Quotes/Estimates
Real Time Data
Real Time Notifications
Records Management
Recurring Tasks
Referral Tracking
Relationship Tracking
Routing
Sales Pipeline Management
Scheduling
Search/Filter
Segmentation
Self Service Portal
Social Media Integration
Source Tracking
Task Management
Task Planning
Task Progress Tracking
Task Scheduling
Template Management
Third Party Integrations
Visual Analytics
Zoho CRM
#1 Alternative to HubSpot CRM
Zoho CRM is a cloud-based customer relationship management (CRM) software that helps businesses of all sizes close...
Salesforce Sales Cloud
#2 Alternative to HubSpot CRM
Salesforce Sales Cloud is a cloud-based Customer Relationship Management (CRM) application from Salesforce. Sales Cloud...
HarmonyPSA
#3 Alternative to HubSpot CRM
HarmonyPSA supports the entire business lifecycle, from lead generation to contract renewal. It is designed...
Bitrix24
#4 Alternative to HubSpot CRM
Bitrix24 is a free cloud & open source collaboration platform providing CRM, document management, tasking, time...
---
Already have HubSpot CRM?
Software buyers need your help! Product reviews help the rest of us make great decisions.
Write a Review!
Showing 5 reviews of 2,763
Industry: Computer Software
Company size: 10,000+ Employees
Used

Daily

for

2+ years

Review Source
Overall rating
Value for Money

Ease of Use

Customer Support

Likelihood to recommend

10.0

/10
Best marketing software that include awesome features which any use easily
Reviewed on 02/09/2019
Overall my experience with hubspot crm is very well, here first I used free version then I satisfy...
Overall my experience with hubspot crm is very well, here first I used free version then I satisfy first time because at that time many software industries to provide their features to their customers then at that time I trusted hubspot crm .
Pros
Hubspot CRM is a awesome and easy option that contain all the necessary or aquier basic features for your business. Its most beautiful features is its free versions available for all, it is all basic features which solve your difficulties which are confusing or non perfect to someone.
Hubspot crm is a very famous and best software in industries which are leading in software industries at this time. There are many other software version available in market which provides all necessary features but hubspot crm completed our sequence.
Here email to other Clint and chat with clints are actually crazy need on time.
Cons
Paid version could out of experience for large area but I likely to review its because this platform provides all necessary features to all your acquirement or need your company.
There are many software available in market but we get in quality in hubspot crm other than best. We can send industrial email for future time.
Industry: E-Learning
Company size: 2-10 Employees
Used

Daily

for

1+ year

Review Source
Overall rating
Value for Money

Ease of Use

Customer Support

Likelihood to recommend

3.0

/10
A potentially excellent business suite that is hobbled by its numerous pay walls.
Reviewed on 25/03/2021
Hubspot has a great starter plan that resembles the software mechanics of "free to play" games. ...
Hubspot has a great starter plan that resembles the software mechanics of "free to play" games. The user interface, integrations, email marketing, contact tracking are all top-notch. As long as your contact list is small, your email marketing frequency is sparse, and you don't need automations, you are good to go.
However, as your business grows, your contact list will swell up, your email marketing frequency will increase, and the sheer scale will make automations a must. So what is the problem? Let me give you a quick rundown of the costs involved, using 2000 contacts as a baseline:
1) You can start with Free CRM (0$ per month)
2) Once you need a few features, then you upgrade to Growth Starter suite, which is $67 per month, or $804 per year.
3) However, once you need automations, you must upgrade to professional growth suite, which is currently at $1253 a month, with a 12-month commitment, and a $3500 onboarding fee, which means your yearly costs balloons to $18536.
I do not think there is any startup or early business that can afford to increase its marketing and CRM suite costs by 2300%. Most businesses must make the painful decision to abandon Hubspot and find new CRM suites which much more reasonable cost escalations. By then, you lost 1 to 2 months migrating, learning the new tools and onboarding your team.
In all, a great tool for enterprises. Small businesses and startups, just stay way. You will end up regretting it just as your business begins to take off.
Pros
The email marketing tool is very robust, almost as good as Mailchimp (but falling short in design options). The ability to upload PDFs and other documents brings two benefits: not having to re-edit permalinks when you do file changes and, most important of all, tracking. Hubspot allows you to track document opens, which is useful to measure lead engagement and segment further.
The service ticket is very good and allows and admin to track the team. The CRM app is as good as any other. The Gmail add-on is great for tracking, as is the Outlook plug-in. However, at my time of use, the outlook plugin was only available for Windows.
Customer support was top-notch, too. The few times I had some issues, I had access to a huge library of FAQs sites, and the chat support was quick as well. They do tend to try to upsell you some features while they help you, but it is not too naggy.
Cons
The amount of emails you can send is directly related to how many contacts you have. If you send a lot of them per month, you will need to increase your contact list to twice of what you have, just to be able to send more marketing campaigns. Business who send heavily segmented mails depend on this for dear life.
Industry: Management Consulting
Company size: 2-10 Employees
Used

Daily

for

1-5 months

Review Source
Overall rating
Ease of Use

Customer Support

Likelihood to recommend

8.0

/10
Better than others I tried
Reviewed on 02/04/2020
It has provided a central place to enter my contacts.
It has helped me somewhat track activities,...
It has provided a central place to enter my contacts.
It has helped me somewhat track activities, IF I remember to mark them correctly.
Pros
I use the free version. It probably has the most ability of any of the free versions I tried, if you can figure it out.
It's easy to load new contacts, fairly easy to upload contacts from a spreadsheet and great for easily loading business cards to your contacts.
Cons
_It is not intuitive to use. You have to hunt and find "how-tos" for most tasks.
_I tried using the marketing mail feature and due to some triggers they have set up am now permanently locked out from ever using that function again; because their system estimated that legitimate emails I had on my list were not valid or would bounce back. Frustrating to put it mildly.
_I am sure there is more I could use this software for but the costs are too high for me to buy and I won't spend that kind of money only to find out it really doesn't work for the purposes I need it for.
_I have not found a way to categorize that will put the potential clients I need to continue to engage with on top of my list. The options offered don't cut it for my business. There may be a way but like I said, you have to hunt around to find how to do most of the options, which I don't have time to do.
_It does NOT auto-save! I have had to re-do entries, notes, etc. more than I care to think about. Otherwise, you snooze - you lose!
_All the instructions I have found so far are videos. I prefer step-by-step instructions so I don't have to search each time I need to do something I don't do every day. If they have them, they are located somewhere that is not clear or intuitive and I haven't found them yet.
_In some areas it is very forgiving, with options to change what you entered, while in others, not so much.
_You have to remember to check the box for auto-posting a follow-up, rather than auto checking.
Industry: Marketing & Advertising
Company size: 51-200 Employees
Used

Daily

for

2+ years

Review Source
Overall rating
Value for Money

Ease of Use

Customer Support

Likelihood to recommend

10.0

/10
Nothing compares to HubSpot
Reviewed on 23/01/2021
The overall experience with HubSpot is such that I've tried to get it implemented company-wide! I...
The overall experience with HubSpot is such that I've tried to get it implemented company-wide! I preach HubSpot whenever the opportunity arises! It's all so very smooth, connected and automatic, and it saves me time every day so I can focus on selling and not as much on administrating.
Pros
Aside from the overall ease of use, I love that HubSpot connects with my Outlook and automatically logs and tracks emails. And that I get notifications on my phone when an email is opened. I can then call that person at that time while I'm on their mind, and my HubSpot app automatically logs the call and gives me a chance to jot a few notes too. Or perhaps they open the email and click the link to my HubSpot meeting scheduler...even better! It's all so blessedly interconnected and automatic!
Cons
I wouldn't say the task manager is bad, but sometimes I wish I had the ability to prioritize tasks..
Industry: Computer Software
Company size: 51-200 Employees
Used

Daily

for

2+ years

Review Source
Overall rating
Value for Money

Ease of Use

Customer Support

Likelihood to recommend

9.0

/10
Easy, adaptable and scalable
Reviewed on 10/02/2021
Overall love it. I have used various CRM's (Sales Force, Netsuite, ActiveCampaign, Piper Drive and...
Overall love it. I have used various CRM's (Sales Force, Netsuite, ActiveCampaign, Piper Drive and Cooper) and hands down I love HubSpot the best.
Pros
Bottom line it can work for a solopreneur all the way to a global enterprise. The ability for it to scale with you as your business grows is a big plus. Don't all CRM's do this? Some do but the difference with HubSpot CRM is it is made simple and built in away that you can use it out of the box without overwhelm but can also scale it to complex scenarios that work for your organization. Many CRM's I personally find are too complex initially and don't enable the user to get the most out of the features they should be using. As my title says "easy, adaptable and scale." HubSpot delivers on these and are the key aspects of what I like the most about the software.
Cons
Let's be clear there is no perfect product out there and they all have their pros and cons. Some of least favorite parts about HubSpot CRM:
- Contacts vs. Company data and not being able to sync information across all properties (I have written many complex workflows to try and solve for this its just a lot of work and you have extra properties that don't make sense to have).
- Not being able to sync data to a dropdown property from a single-text field or vice versa. Here is an example you have an individual that you don't know there Country. You have set up the country property to be a dropdown to use in forms on your site to keep it clean and the naming accurate as you can pull in HubSpot preloaded country list. An individual comes into your database where you don't know the individuals country but based on their domain HubSpot populates their company country. You can cross reference this with the IP country code as well. You can't copy the Company country to the Contact country because they are not the same property type. You go to create a list of contacts from the United States and it becomes a difficult process to keep up to date. The easiest solution is export import which shouldn't be the solution.
- Opt-in and subscriptions for GDPR is a little clunky and could use more work for simplicity
HubSpot CRM FAQs
Below are some frequently asked questions for HubSpot CRM.
Q. What type of pricing plans does HubSpot CRM offer?
HubSpot CRM offers the following pricing plans:
Starting from: US$50.00/month
Pricing model: Per User
Free Trial: Available
Q. What are the main features of HubSpot CRM?
We do not have any information about HubSpot CRM features
Q. Who are the typical users of HubSpot CRM?
HubSpot CRM has the following typical customers:
2-10, 11-50, 51-200, 201-500, 501-1,000, 1,001+
Q. What languages does HubSpot CRM support?
HubSpot CRM supports the following languages:
English, French, German, Japanese, Portuguese, Spanish
Q. Does HubSpot CRM support mobile devices?
HubSpot CRM supports the following devices:
Android (Mobile), iPhone (Mobile), iPad (Mobile)
Q. What other apps does HubSpot CRM integrate with?
HubSpot CRM integrates with the following applications:
123FormBuilder, AWeber, Accelo, Act!, ActiveCampaign, ActiveDEMAND, AdRoll, Aircall, AllClients, AnyMeeting, Apptivo, Asana, AskNicely, Atomic AI, Attribution, Automate.io, Autopilot, Azuqua, Batchbook, Bedrock Data, Benchmark Email, Bidsketch, BigContacts, Bitrix24, BrightInfo, Brightcove, Calendly, CallRail, Campaign Monitor, Capsule, Ceros, Chargebee, ChartMogul, ClearVoice, ClickUp, Clio, CompanyHub, ConnectWise Manage, Constant Contact, Contactually, Copper, Creatio CRM, Cyfe, Dasheroo, DataHero, Databox, Datanyze, Debitoor, Direct Mail, DocSend, Drift, Drip, EZ Texting, Ease, Efficy CRM, Emma, Eventbrite, Facebook, Formstack Forms, FreshBooks, Freshworks CRM, Front, FullContact, GetResponse, GetSiteControl, Gmail, GoToWebinar, Google Calendar, Google Contacts, Google Forms, Google Workspace, Gravity Forms, Groove, Grow, HelloSign, Help Scout, Highrise, Hotjar, HubSpot Marketing Hub, HubSpot Sales Hub, Infer, Insightly, Instapage, Intercom, Invoca, Join.Me, JotForm, Justuno, Keap, Kissmetrics, Kixie PowerCall, Klipfolio, Kustomer, LeadDyno, LeadGnome, LeadMaster, LeadsBridge, Less Annoying CRM, LinkedIn for Business, LiveChat, LiveHelpNow, Livespace, Lucky Orange, MailUp, Mailchimp, MailerLite, Marketo Engage, Membrain, Microsoft 365, Microsoft Excel, Microsoft Outlook, MoData Suite, Mojo Help Desk, Myphoner, Nimble, Nutshell, Olark, OnePageCRM, Outreach, PandaDoc, Paperless Proposal, Pardot, Paycove, PersistIQ, PhoneWagon, PieSync, Pipedrive, PipelineDeals, Pipeliner CRM, Podio, PowToon, Practice Ignition, Privy, Propeller CRM, Proposify, Pure Chat, QuickBooks Online Advanced, Qwilr, RESULTS.com, Recurly, Referral Rock, Robly, Sage Business Cloud, SalesSeek, Salesflare, Salesforce Service Cloud, SalesforceIQ, Salesmate, ScheduleOnce, Semrush, SendGrid, Sendinblue, ServiceM8, Shopify, Skyvia, Slack, Slemma, Smartling, SnapEngage, Stitch Labs, Stripe, SugarCRM, SurveyMonkey, TIBCO Scribe Online, Taboola, Teamgate, Teamleader, Teamwork, Teamwork Desk, Toky, TractionNext, Trello, Twilio Voice, Typeform, Uberflip, Unbounce, Vidyard, Viewbix, Vtiger CRM, Wave Accounting, Weclapp, Wishpond, Wistia, WooCommerce, Woopra, WordPress, Workbooks, WorkflowMax, Workplace by Facebook, Wufoo, Xero, Zapier, Zendesk, Zendesk Sell, Zoho Analytics, Zoho Books, Zoho CRM, Zoho Invoice, Zoom Meetings & Chat, Zoomph, amoCRM, dotdigital Engagement Cloud, dotloop, inboundli, noCRM.io
Q. What level of support does HubSpot CRM offer?
HubSpot CRM offers the following support options:
Email/Help Desk, FAQs/Forum, Knowledge Base, Phone Support, 24/7 (Live rep), Chat
Related categories
See all software categories found for HubSpot CRM.