Creating a smoother HR ride for companies across the world!
About Sympa
Our goal is to free HR professionals like you from restrictive technology. Why? So you can focus on what really matters – developing your people. Every day, our customers use Sympa's complete, global core HR solution to make the data-driven, smart decisions that lead to HR functions that support every person across their organisations.
Sympa lets you keep all your processes and HR data in one place. From this strong central foundation, you can easily build efficient and transparent HCM processes. Everyone from your HR core team to company management and employees will save time when they have a single location for all things HR. An HR system that contains all the tools that build a better world of work for everyone in your organisation.
When it comes to information, Sympa gives you a clear, aggregated overview of all your people data, and lets you manage it safely in a single, global solution – from hire to retire. With Sympa. HR no longer needs to act as the middle man when people need to access everyday information. Instead, every employee can instantly access their own data and can see relevant information related to their own development.
For team leaders, Sympa offers full insight into their team's status, happiness, and absences, as well as the opportunity to track their team member's skills and development. In short, it lets them understand where they can make the most impact with the support they give. With help of Sympa's powerful performance management tools, you'll also be able to closely follow the development of your people from the onboarding process all the way through to the end of their employment.
Make sure you have the right people in the right positions – with the right shared expectations. Sympa helps you run motivating discussions and consistent, standardised appraisals that support two-way dialogues. Sympa lets you save relevant appraisal discussion information in the system, jointly follow up on agreed steps with each employee, and help them reach their personal and company-wide goals.
When it comes to talent management, Sympa lets you build a master plan for nurturing your people. Elevate their skills and motivation by painting a full picture of their learning management, training, skills and appraisals in one place.
Supporting your people with talent development programs is simple, as all the performance targets and supporting processes are available in a single view.
Sympa's powerful reporting and analytics tools support data-driven and smart decision making. Sympa gives you access to the information you need to create tangible reports based on any data stored in the system. Build a real-time overview of absences, sick leaves and holidays, then save it as favourite report on your own personal, customisable front page. Your front page also shows your open approval requests from team members and lets you see the status of your team in one easy overview.
Sympa helps you visualise the impact of HR investments with powerful analytics and reporting tools. With access to all the numbers you need, making correct decisions about your people has never been easier. Sympa offers unlimited integrations with more than 50 systems through pre-made connectors. Customise your core HR function to your own needs by easily connecting all your HR related software with Sympa. These integrations allow you to store data in Sympa, enabling you to create visual reports also based on data from any of your connected HR systems.
Sympa's HR dashboards give you have access to all your key HR metrics. These fully modifiable dashboards can be adjusted to show the most important for your organisation, so you can easily navigate ever-changing demands and spot possible trends.
When it comes to system implementations, Sympa believes in making things as fast and effortless as possible. Our clear and detailed customer onboarding plan will help you and your team get up and running in no time.
Pricing starting from:
Not provided by vendor
Free Version

Free Trial

Subscription
Key benefits of Sympa
RECRUITMENT
• Templates for open positions and application forms
• Process all incoming applications in one system
• Simplify and track all communication with candidates
• Easy to follow overview of all applicants throughout the recruitment process
ONBOARDING
• Checklists to create a process for smooth onboarding
• Employee self-service to ensure all contact details are up to date
EMPLOYMENT
• Employment details visible and accessible by the right people
• Quick signing of contracts using eSignature
• Centralise salary, benefits and one-off payment data, both locally and internationally
• Transparent salary review process with the flexible salary review tool
• Ensure validity of tools and certificates
TALENT DEVELOPMENT
• Tools to support competency evaluation and career planning
• View and manage the complete history of trainings and certificates
• Define and track goals and achievements
• Logging and tracking one-on-ones for systematic talent development
APPRAISALS AND ONE-ON-ONES
• Set up conversations and schedules suitable for your organisation
• Get the tools for supporting a flexible and open conversation culture
• Collect and save notes in Sympa and use them to track progress
• Easily access past appraisals for future reference
• Define a shared appraisal model for the entire organisation and ensure that it is followed
GOAL SETTING
• Define personal, team or unit goals and track their progress in one place
• Set up automated actions such as salary bonuses when goals are met
• Track progress at an organisational level
SELF-CARE ASSESSMENT
• Improve the well-being of employees across all functions and locations
• Crete an actionable self-care assessment plan and help employees reflect on their performance
• Design and review a shared self-care process for the organisation
OFFBOARDING
• Improve employee experience with a standardised exit process
• Ready-made templates for reference letters and other employment documents
• Guarantee that no unnecessary data is stored with GDPR automated data removals
HR ANALYTICS
• All people data from all systems available for analysis in one secure location
• Gain instant access to your key figures in real-time
• Get insights of your people and share them with the rest of the organisation with great HR analytics tools
• Build the foundation for HR analytics with access to accurate and automatically updated information
• Report any HR data, at any time, in any format, on any level
• Gather and filter data quickly to produce the rights reports for both strategic and day-to-day management or for external partners such as payroll
• Illustrate the impact and potential impact of HR decisions with easy-to-share reports
• All users can create reports within their data permissions
• Save time, minimise the manual use of spreadsheets and ensure that data is always up-to-date
• Combine all your HR data from different software into one solution
• Easily produce custom reports, automated reports and statutory reports for regulators
• Ensure that the right data is only available for the right people with smart user rights management
• Access key figures in real-time with the customisable Sympa dashboard
• Define and keep track of your KPI's for an overall view of the organisation
• Make your KPIs automatically visible for the right people and make HR data visible in your organisation
• Get support for ensuring that your HR processes are 100% GDPR compliant
• Enjoy easy integrations with prebuilt connectors and the flexible Sympa API
• Make sure your crucial HR master data is always up-to-date, reliable and accessible in one place
• Enter data once and information is automatically updated to your payroll, time tracking, workforce planning or wherever you need it
• Get all your reporting from a single solution – create reports in Sympa using the data from your connected systems
Typical Customers
Freelancers

Small Businesses

(2-50)

Mid-size Companies

(51-500)

Large enterprises

(500 and more)
Countries available
Australia, Belgium, Brazil, Canada, China and 16 others
Supported Languages
Chinese, Czech, Danish, Dutch, English and 17 others
Pricing starting from:
Not provided by vendor
Free Version

Free Trial

Subscription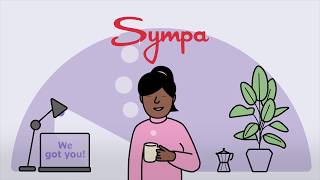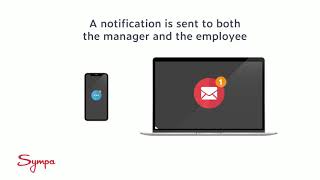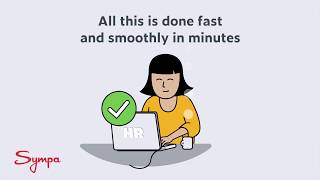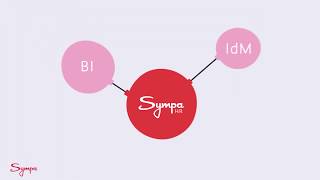 Total features of Sympa: 114
"What If" Scenarios
API
Access Controls/Permissions
Activity Dashboard
Activity Tracking
Ad hoc Reporting
Alerts/Notifications
Applicant Tracking
Appraisal History
Approval Process Control
Assessment Management
Attendance Management
Attendance Tracking
Background Screening
Benefits Management
Budgeting/Forecasting
Calendar Management
Career Development
Collaboration Tools
Compensation Management
Compensation Plan Modeling
Competency Management
Compliance Management
Compliance Tracking
Configurable Workflow
Customisable Branding
Customisable Forms
Customisable Reports
Customisable Templates
Customizable Fields
Dashboard
Data Import/Export
Data Visualisation
Document Management
Document Storage
Drag & Drop
Electronic Forms
Electronic Signature
Email Management
Email Reminders
Email Templates
Employee Database
Employee Handbook
Employee Management
Employee Onboarding
Employee Portal
Employee Profiles
Employee Self Service
Employee Time Tracking
Feedback Management
Goal Management
Goal Setting/Tracking
HR Management
HR Metrics Library
Individual Development Plans
Interview Scheduling
Job Application Management
Job Description Management
Jobs Board
Learning & Development
Learning Management
Leave Tracking
Mentorship
Monitoring
On-going Performance Tracking
Onboarding
Organisational Charting
Orientation Workflow Management
Payroll Management
Peer Appraisals
Performance Appraisal
Performance Management
Performance Metrics
Performance Review Management
Predictive Modeling
Progress Tracking
Real Time Analytics
Real Time Data
Real Time Notifications
Real Time Reporting
Real Time Updates
Recruitment Management
Reminders
Reporting & Statistics
Reporting/Analytics
Resume Parsing
Review Cycle Tracking
Role-Based Permissions
Secure Data Storage
Self Assessment
Self Service Portal
Sick Leave Tracking
Single Sign On
Skills Assessment
Skills Tracking
Social Media Integration
Succession Management
Succession Planning
Survey/Poll Management
Surveys & Feedback
Talent Acquisition
Talent Management
Task Management
Third Party Integrations
Time & Attendance
Time Off Management
Time Off Requests
Timesheet Management
Training Management
Trend Analysis
Turnover Tracking
Vacation/Leave Tracking
Weighted Performance Measures
Workflow Management
Visma Severa
#1 Alternative to Sympa
With Visma Severe Project Management software you can handle individual projects. Be it sales or billing or even your...
Pixid VMS
#2 Alternative to Sympa
Pixid VMS is a cloud-based recruitment Vendor Management System, designed for small to mid-scale temporary staffing....
Factorial
#3 Alternative to Sympa
Factorial is a powerful HR software for small to medium companies to automate administrative tasks such as documents,...
niikiis
#4 Alternative to Sympa
niikiis is the people management software created by and for front-line workers. Mobile-friendly, easy-to-use, and...
---
Already have Sympa?
Software buyers need your help! Product reviews help the rest of us make great decisions.
Showing 5 reviews of 18
Industry: Information Technology & Services
Company size: 1,001–5,000 Employees
Used

Weekly

for

6-12 months

Review Source
Overall rating
Ease of Use

Likelihood to recommend

8.0

/10
HR tool that makes onboarding and goal setting much simpler than I've experienced before!
Reviewed on 13/12/2021
My overall experience has been very positive. Sympa has been a really important aspect of our...
My overall experience has been very positive. Sympa has been a really important aspect of our company and the management of HR internally and getting that information out to employees. At my last company we didn't have anything like it, so it's been a huge help.
Pros
I like that the portal is completely customized for our organization. When I log in, I have access to tons of resources, a company directory (we're global so it's really helpful), and my business goals, PDP, sales quotas, etc.
Cons
The user interface could be a bit cleaner, but overall it's really great!
Industry: Sports
Company size: 51–200 Employees
Used

Daily

for

1+ year

Review Source
Overall rating
Value for Money

Ease of Use

Customer Support

Likelihood to recommend

9.0

/10
Great and most of all user friendly software!
Reviewed on 05/03/2020
Great experience, super to use and implemented software. Next to that we are in charge of changing...
Great experience, super to use and implemented software. Next to that we are in charge of changing the system. No super high consulting costs. What you see is what you get, and it works great!
Pros
Adaptability, Look & Feel, Implementation
Cons
Because of the enormous options, it took a while for me to have the right scope for implementation
Reasons for Choosing Sympa
Previous software didn't meet the expectations. No options to customize and because we are not a multinational, we were not an important customer for ADP.
Reasons for Switching to Sympa
Flexibility, price vs. functionality
Response from Sympa
Hi Wouter,
Thanks for your review!
And yes, you're right - Sympa HR can be implemented and configured in so many ways!
If you need any further help with development of your system, don't hesitate to contact your dedicated Customer Success Manager, who can guide you through our Best Practice site and help you pinpoint your needs.
Wouter, thanks for being with us and enjoy your smoother HR ride with Sympa!
Industry: Food Production
Company size: 51–200 Employees
Used

Daily

for

2+ years

Review Source
Overall rating
Value for Money

Ease of Use

Customer Support

Likelihood to recommend

9.0

/10
-
Reviewed on 21/03/2022
Pros
software is easy to use and also for administator
Cons
Features that I need are covered well. Frequent system failures interfere from time to time.
Industry: Education Management
Company size: 501–1,000 Employees
Used

Daily

for

2+ years

Review Source
Overall rating
Value for Money

Ease of Use

Customer Support

Likelihood to recommend

10.0

/10
Sympa makes everyday HR-life easier
Reviewed on 23/01/2020
Sympa is well-functioning Hr-system from employee journey from start to finish. Reporting also...
Sympa is well-functioning Hr-system from employee journey from start to finish. Reporting also works.
Pros
Sympa is easily customizable to the customer's needs
Cons
Sympa does not always provide a quick response to customer's software problems. Sympa Support is wery often busy.
Response from Sympa
Hi Katri, thanks for your review!
We are really sorry to hear that your experience of our customer support has not lived up to your expectations! We're continuously developing our processes and working methods, with customer satisfaction.
We surely take your feedback seriously, thank you again for sending it.
Please remember you can also call us or contact us via the Support Chat, found from our Support Portal.
The Support Portal also contains guides regarding Sympa HR and its features and functionalities. We hope you find them useful :)
Let us know, if there's anything we could help you with. And I hope you get to enjoy your smoother HR ride with Sympa HR!
Industry: Gambling & Casinos
Company size: 51–200 Employees
Used

Daily

for

1+ year

Review Source
Overall rating
Value for Money

Ease of Use

Customer Support

Likelihood to recommend

7.0

/10
Sympa helped us change the way of working
Reviewed on 17/03/2020
The easy access to the system and information has helped everyone in the organization a lot.
The easy access to the system and information has helped everyone in the organization a lot.
Pros
With Sympa the time consumption of making reports and administrative tasks were reduced by at least 70 %. The managers love the easy access to all information about their employees that they needed to ask HR about before. It looks good and is easy to access. Sympa was a great help in setting up the system in the best way for our organisations needs. I fell that Sympa listens to the customers needs and is trying to develope the system frequently.
Cons
I still miss a good feature to work with appraisals. It fells a little bit edgy still and we have to invent and priorize a little to much to make the form/feature good.
Response from Sympa
Wow Anna, amazing impact in efficiency with the reduced time consumption! Very well done, and thank you for sharing these results!
Maybe the new multi-edit tool could ease some of your pain when it comes to handling appraisals?
Don't hesitate to reach out to our support or your dedicated Customer Success Manager, if you have any further questions!
Thanks for being with us and enjoy your smoother HR ride!
Sympa FAQs
Below are some frequently asked questions for Sympa.
Q. What type of pricing plans does Sympa offer?
Sympa offers the following pricing plans:
Starting from:
Pricing model: Subscription
Free Trial: Available
If you'd like to request a quote or a live demo, don't hesitate to contact us! We'll be happy to show you what Sympa can do for your company.
Q. Who are the typical users of Sympa?
Sympa has the following typical customers:
51–200, 201–500, 501–1,000, 1,001–5,000
Q. What languages does Sympa support?
Sympa supports the following languages:
Chinese, Czech, Danish, Dutch, English, Estonian, Finnish, French, German, Hungarian, Italian, Latvian, Lithuanian, Norwegian, Polish, Portuguese, Romanian, Russian, Slovak, Spanish, Swedish, Turkish
Q. Does Sympa support mobile devices?
Sympa supports the following devices:
Q. What other apps does Sympa integrate with?
Sympa integrates with the following applications:
&frankly, Actimo, Acubiz, Acute, Adobe Campaign, Assently E-Sign, Azure Active Directory, CMap, Claned, Cornerstone, Current, Dear Lucy, Deltek WorkBook, DocuSign, Efecte IT Service Management, Epicor, GENESYS, GetAccept, Gmail, Google Calendar, Lyyti, Maestro, MaxTech, Microsoft Dynamics AX, Microsoft Outlook, Moodle, Nmbrs, Numeron WFM, Okta, OnShift, Qlik Sense, QlikView, Quinyx, RM5 IdM, Recruitee, SAP SuccessFactors HXM Suite, Scrive, StoreForce, Tableau, Teamtailor, TimePlan, Totara Learn, ValueFrame PSA Pro, Visma Severa, Visma Sign, Winningtemp, WordPress, eloomi
Q. What level of support does Sympa offer?
Sympa offers the following support options:
Email/Help Desk, Knowledge Base, Phone Support, Chat
Related categories
See all software categories found for Sympa.