Tabs3 Overview
What is Tabs3?
Tabs3 is a legal management suite that provides law firms with billing, financial, and practice management solutions to help streamline legal operations. Tabs3's Billing, Financials, and PracticeMaster solution allows businesses to manage the account billing process, company financials, and other all aspects related to case management. Key features include time tracking, billing rate management, general ledger, accounts payables, trust accounting, case and matters management, an integrated calendar, document manager, and many more.
With the Tabs3 billing solution, legal professionals can track all non-billable and billable hours as well as set billings rates for legal services. Billing statements can be drafted and tracked for internal review, and when ready, can be sent via email as password-protected PDF files. Combined with the Tabs3 financial solution, users can extend business billing and accounting functionality with a general ledger, accounts payable, and trust accounting tools. In-house accountants can write checks, reconcile bank statements, track invoices, and manage client trust accounts with the Tabs3 integrated financial solution.
Tabs3's PracticeMaster centralizes all account, document, and case management operations into one solution. PracticeMaster's Matter Manager is able to show real-time client information and provide an overview of all activity such as emails, documents, fees, notes, and much more. Professionals can track and upload all legal documents with an integrated document manager, as well as compile documents with existing information using PracticeMaster's document assembly feature.
Tab3 offers a platinum version of their suite solution which includes mobile functionality, data backup and recovery, accelerators for reports, an eNotes messaging tool, advanced reporting, and SQL integration.
Tabs3 Overview
Pricing
Pricing options
Please contact Tabs3 directly for pricing information.
---
Tabs3 Features
Supported Languages
English
Media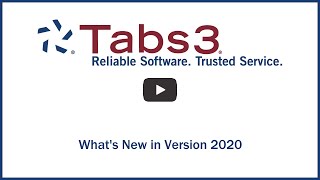 Tabs3 Reviews for UK Users
Tabs3 Reviews for UK Users
We use Tabs for our timekeeping and billing, the Tabs3 Connect is a great feature for attorneys to enter their time on the go. The General Ledger and Accounts Payable software integrate well with each other and with Tabs, so that saves on duplication of work. Practice Master has great features and is a great database for containing the information needed for our clients.
---
We have used Tabs3 for billing since before I started (16 years ago), but we used another practice management software for a while before switching to PracticeMaster. We recently made the change from the basic version to the Platinum version. The price difference was the hurdle, but the features in Platinum are valuable. Support has been very good over the years.
---
We have used the product for over 30 years and are impressed with the continued updating to keep current with new technology. I am looking forward to one day being able to "dial" the client through VOIP integration already in the office.
---
I have had Tabs since 2010, it is terrible. You purchase the program and then you constantly have to go back to customer service (tech dept.) and they want to hit you up for $200 per hour for tech help, as you can imagine that is absurd, expensive and terrible. They let you buy the product and make it seem like there is no additional cost, reality is that you better pay for the ongoing tech support because there are always errors and problems that need addressing, did I mention the $50 minimal charge or $200 per hour for tech help. I rarely was able to use the program, each time I tries there was some new error message and a need to seek out tech department, truly a terrible experience.
---
The overall experience is been excellent especially the prompt response to support.
---
Compare overall rating with alternatives
Compare with alternatives
Compare user recommendation rating with alternatives
Compare with alternatives
Tabs3 Pricing
Tabs3 Pricing
Please contact Tabs3 directly for pricing information.
Please contact Tabs3 directly for pricing information.
Compare value for money rating with alternatives
Compare with alternatives
Tabs3 Features
Compare features rating with alternatives
Compare with alternatives
Categories
Tabs3 FAQs
Tabs3 FAQs
Below are some frequently asked questions for Tabs3.
Q. What type of pricing plans does Tabs3 offer?
Tabs3 offers the following pricing plans:
Pricing model: Subscription
Free Trial: Available
Please contact Tabs3 directly for pricing information.
Q. What are the main features of Tabs3?
We do not have any information about Tabs3 features
Q. Who are the typical users of Tabs3?
Tabs3 has the following typical customers:
Small Business, Large Enterprises, Mid Size Business
Q. What languages does Tabs3 support?
Tabs3 supports the following languages:
English
Q. Does Tabs3 support mobile devices?
We do not have any information about what devices Tabs3 supports
Q. What other apps does Tabs3 integrate with?
Tabs3 integrates with the following applications:
HotDocs, LawPay, Microsoft Excel, Microsoft Outlook, NetDocuments
Q. What level of support does Tabs3 offer?
Tabs3 offers the following support options:
Knowledge Base, Online Support, Phone Support, Video Tutorials