The Mavenlink Industry Cloud for Professional Services™
About Mavenlink
The Mavenlink Industry Cloud for Professional Services™ is a powerful collection of operational management, resource optimization, business intelligence, integration, and workflow automation functionality that optimizes resources and elevates operational performance. A resource-first architecture, enables services businesses to field the best team, every time and see up-to-the-minute progress against timelines and budgets so projects run smoothly, predictably, and profitably. Visit www.mavenlink.com to learn more.
Single source of truth: Mavenlink centralizes project management, project accounting, and custom reporting into a solution known as Professional Services Automation (PSA). Mavenlink's cloud application provides a single workspace for executives, project managers, team collaborators, and contract resources. This includes powerful features for collaboration, file sharing, time and expense tracking, resource scheduling, and more.
Move the levers that drive performance: Mavenlink helps organizations optimize utilization rates, improve margins, accelerate cash collection and accurately predict future work and revenue. The application's optional enterprise-grade Business Intelligence (BI) layer, Mavenlink Insights, offers expert-built dashboards and custom reporting for project health and profitability. Mavenlink Insights enables organizations to build unlimited custom reports in only a few clicks; this includes the ability to look at key business metrics by specific drill-downs.
Create connections between business systems to unite teams and processes: Thanks to strategic integrations with leading CRM and accounting solutions (including Salesforce, Intacct, and QuickBooks), Mavenlink customers can build a unified platform for planning, delivering, and recognizing revenue related to services delivery across their entire business lifecycle.
Designed by services professionals, for services professionals: Mavenlink's customers include consulting firms, marketing, creative agencies, tech, IT services, and other professional services providers. Typical clients are growing companies that need a software solution to successfully manage client demand with maximized profitability at scale. Mavenlink clients reside in more than 100 countries at both public and private companies.
Key benefits of Mavenlink
Resource Management:
Your resources are the heart of your business and the Mavenlink platform. Mavenlink is purpose-built to tackle the resource management realities you face every day. Mavenlink offers powerful resource optimization functionality that leverages operations management science, advanced algorithms, and analytics to overcome previously intractable business problems.
Operations Management:
From project management and team collaboration to all of your back-end accounting, Mavenlink's operations management gives you the functionality you need to operate with greater clarity and control. Provide the right views to the right people and make better decisions faster. With Mavenlink, you can easily manage all your project finances in the same place. We also offer flexible invoicing options where you can submit separate invoices for Fixed Fee and Time & Materials, or create a blended invoice with all the Tasks, Deliverables, and Milestones in your project.
Business Intelligence:
With Mavenlink, all your operational data is in one place and easy to access allowing you to work smarter and drive continuous improvement. Robust reporting, real-time monitoring, and customization put you in control. Data is the backbone for timely decisions that drive your success. With Mavenlink, all your operational data is in one place and easy to access. Customizable dashboards. Over 60 meaningful, services-centric reports.
Integrations and Workflows:
Connect with existing systems. Empower your teams. Extend the value of your technology investment. And infuse agility into your work with Mavenlink M-Bridge, a first in professional services. Mavenlink's M-Bridge will enable your technology to work how your business works, leveraging your unique business processes. When your technology is optimized your people can focus on what they do best.
Markets
Australia, Canada, United Kingdom, Ireland, India, New Zealand, Singapore, United States and 3 others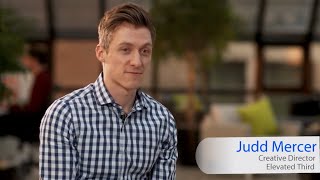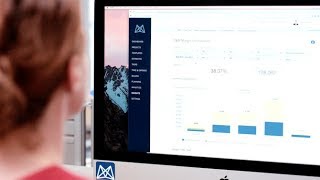 Total features of Mavenlink: 139
@mentions
API
Access Controls/Permissions
Accounting Integration
Activity Dashboard
Activity Tracking
Agile Methodologies
Alerts/Notifications
Approval Process Control
Assignment Management
Audit Trail
Bar Chart
Billable & Non-Billable Hours
Billable Items Tracking
Billing & Invoicing
Budget Management
Budgeting/Forecasting
Business Process Automation
Calendar Management
Campaign Management
Capacity Management
Change Management
Charting
Client Management
Client Portal
Collaboration Tools
Color Codes/Icons
Commenting/Notes
Communication Management
Cost-to-Completion Tracking
Customisable Branding
Customisable Dashboard
Customisable Reports
Customisable Templates
Customizable Fields
Dashboard
Data Import/Export
Data Visualisation
Deadline Management
Dependency Tracking
Document Management
Document Storage
Drag & Drop
Due Date Tracking
Employee Activity Monitoring
Estimating
Event Triggered Actions
Expense Tracking
File Management
File Sharing
File Transfer
Forecasting
Gantt/Timeline View
Graphical Workflow Editor
Idea Management
Integrations Management
Invoice Management
Issue Management
Issue Tracking
Kanban Board
Leave Tracking
Milestone Tracking
Mobile Access
Mobile Time Tracking
Monitoring
Multi-Campaign
Multi-Currency
Multiple Billing Rates
Multiple Projects
Online Time Tracking Software
Overtime Calculation
Percent-Complete Tracking
Performance Metrics
Planning Tools
Portfolio Management
Prioritisation
Progress Reports
Progress Tracking
Project Accounting
Project Management
Project Planning
Project Planning/Scheduling
Project Scheduling
Project Templates
Project Time Tracking
Project Tracking
Project Workflow
Projections
Proposal Generation
QuickBooks Integration
Quotes/Estimates
Real Time Analytics
Real Time Data
Real Time Monitoring
Real Time Notifications
Real Time Reporting
Real-time Updates
Reimbursement Management
Reminders
Remote Access/Control
Remote Support Software
Reporting & Statistics
Reporting/Analytics
Reporting/Project Tracking
Requirements Management
Resource Allocation & Planning
Resource Management
Resource Request
Resource Scheduling
Risk Management
Role-Based Permissions
Search/Filter
Skills Tracking
Status Tracking
Summary Reports
Tagging
Task Management
Task Planning
Task Progress Tracking
Task Scheduling
Template Management
Templates
Third Party Integrations
Time & Expense Tracking
Time Tracking
Time Tracking by Client
Time Tracking by Project
Time Zone Tracking
Timer
Timesheet Management
To-Do List
Traditional Methodologies
Utilisation Reporting
Vacation/Leave Tracking
Version Control
Visual Analytics
Visualisation
Workflow Configuration
Workflow Management
Smartsheet
#1 Alternative to Mavenlink
Smartsheet, an online work execution platform, empowers organizations to plan, track, automate, and report on work....
FinancialForce PSA
#2 Alternative to Mavenlink
Manage projects and gain complete visibility into projects, resources and pipeline all in Salesforce - with FinancialFor...
Kimble
#3 Alternative to Mavenlink
Kimble is the only leading provider focused exclusively on PSA, constantly innovating to improve team collaboration and...
Asana
#4 Alternative to Mavenlink
Asana is a work and project management solution for teams. You can organize everything—from company objectives to...
---
Already have Mavenlink?
Software buyers need your help! Product reviews help the rest of us make great decisions.
Write a Review!
Showing 5 reviews of 559
Industry: Marketing & Advertising
Company size: 51-200 Employees
Used

Daily

for

1+ year

Review Source
Overall rating
Value for Money

Ease of Use

Customer Support

Likelihood to recommend

9.0

/10
Awesome platform that's only getting better
Reviewed on 31/10/2019
Overall, using Mavenlink has been great - it has made a very positive impact on day-to-day...
Overall, using Mavenlink has been great - it has made a very positive impact on day-to-day functions as a business. I would recommend it highly to agencies for its flexibility and extensive functionality to manage resources and projects.
Pros
The reporting functionality Mavenlink offers is extensive and has enabled us to get much better visibility to our project, program, portfolio and resourcing data.
Which in turn has allowed us to set/adjust our KPI/KRIs and better inform business decisions with the data we have available.
In using Mavenlink how it's meant to be used, not only have we improved our business practices but our PMO has gained valuable insight into important aspects of the business that were previously siloed.
The fact that Mavenlink actually continues to improve its platform based on user feedback is a massive plus, as new functionality becomes available to better utilize the platform.
Cons
There are some small (very small in most cases) problems we have with some functionality i.e. the naming/categorization of metrics in the reporting suite could be clearer, when approving/rejecting timesheets, adding a comment to a specific entry would be preferable, rather than the comment being published to all entries.
Reasons for Choosing Mavenlink
Budgetary reasons mainly but we also needed a platform that would allow us to manage resources more efficiently as well.
Reasons for Switching to Mavenlink
Fitted to our budget and offered functionality we saw as essential to resource management.
Industry: Marketing & Advertising
Company size: 11-50 Employees
Used

Daily

for

2+ years

Review Source
Overall rating
Ease of Use

Customer Support

Likelihood to recommend

10.0

/10
A Project Manager's Dream Software
Reviewed on 07/10/2020
Overall, I've been very happy with Mavenlink. While it might not be the least expensive software...
Overall, I've been very happy with Mavenlink. While it might not be the least expensive software out there, it's very robust so you definitely get a great bang with your buck. Their customer service is top notch - I always get a quick response when I reach out whether through support or through my CSR. Mavenlink made me more efficient at my job. Before Mavenlink, I was having to reconcile budgets to know project health by using 3 or 4 different systems (one for time tracking, one for task management, one for schedules/resource allocation, and another for the project information). Mavenlink has saved me so much time, and it's easy for me to look back at projects and learn from them for future projects.
Pros
Mavenlink gives me a real-time view of project burn rates, utilization (billable vs. non-billable), and makes the life of a project manager so much easier. Being able to quickly look over all projects to check the burn rates (if it's green then it's good; if it's red then it's bad) saves me so much time.
Cons
Like any software there is some give and take. The only thing I would like added is the ability to make overall project budgets and resource allocations repeat each month like my tasks do. However, the entire task repeater part that we use was an integration that we negotiated to have built for us when we originally contracted with Mavenlink.
Reasons for Choosing Mavenlink
None of the systems/products that I used before talked to each other. I was spending hours of my time trying to reconcile budgets to know burn rates and project profitability, etc. Mavenlink solved that issue and gave me back some time.
Reasons for Switching to Mavenlink
Mavenlink offered more robust features that required less integrations. We only had to have Mavenlink do one integration for us, and it replaced multiple other software/products.
Industry: Information Services
Company size: 51-200 Employees
Used

Daily

for

1+ year

Review Source
Overall rating
Ease of Use

Likelihood to recommend

7.0

/10
Quite a useful system after you spend time learning and customizing it
Reviewed on 15/11/2021
Pros
The software makes timesheet tracking easy and has decent reporting capabilities.
Cons
There are two types of reports with one being customizable, but it only refreshes once every few hours. This means you have to use canned reports to see real-time data. The expense report experience is much less than ideal.
Industry: Management Consulting
Company size: 51-200 Employees
Used

Daily

for

1+ year

Review Source
Overall rating
Ease of Use

Customer Support

Likelihood to recommend

5.0

/10
Good system but some frustrating issues
Reviewed on 22/09/2020
Useful overall, but the more time I spend with it the more I realize it is missing some key...
Useful overall, but the more time I spend with it the more I realize it is missing some key functionality that would save a lot of time. It's much more difficult to update a project in Mavenlink than past systems I've used, and I think there are some beneficial tweaks that could be made
Pros
From an ease of use standpoint, time entry and project creation is fairly straightforward. It's also nice to have access to so many reporting features, although I imagine that's even more valued by the leadership team rather than staff.
Cons
Three major issues stand out to me and my colleagues:
1- the software is very slow at times, and the more time I spend making edits to a project the longer it takes. In some cases, the lag is so bad that a task that should take 10 minutes ends up taking 30 since I wait so long for the system respond. The more tasks and individuals assigned to a project, the worse it is. Customer service suggested I delete my cache, but this was a temporary and fairly ineffective solution
2- It'd be great to have a simple place where I can see exactly how many hours a team member has on a project. Right now, we can only see time assigned to individual tasks, and then need to calculate the total manually
3- When tasks get extended or shortened, it'd be great to have a way to have Mavenlink automatically distribute time accordingly. For example, if I have 1 hour assigned for a 1-week long task, it'd be nice if I could automatically change this to 30min/week if that task were extended to being 2 weeks long. I know time can move automatically if the gantt is updated, but that only works if the task stays the same duration and hasn't started yet. Other systems offer this feature
Industry: Information Technology & Services
Company size: 51-200 Employees
Used

Daily

for

1+ year

Review Source
Overall rating
Value for Money

Ease of Use

Customer Support

Likelihood to recommend

9.0

/10
Great company and product - still room to grow but on the right track!
Reviewed on 31/10/2021
The product has brought our processes to the next level and the overall experience has been...
The product has brought our processes to the next level and the overall experience has been positive.
Pros
Resource planning was made 1000% better by using the Mavenlink product. It is an intuitive modern UI that is feature rich across the board.
Cons
There are some gaps in the product and areas where I wish it had been more configurable. For instance, invoicing could use more flexibility in terms of how you build out an invoice (and how you display things on the invoice). Also, time tracking is easy but notes aren't required nor is there a config to make them required which has been a big pain for us.
Reasons for Choosing Mavenlink
OpenAir is a horribly overly complex product with a very clunky resource planning module. In addition, NetSuite is now owed by Oracle and their responsiveness in terms of improved product features has come to a halt. Mavenlink's product is a breath of fresh air after OpenAir.
Reasons for Switching to Mavenlink
Because of it's ease of use and company culture.
Mavenlink FAQs
Below are some frequently asked questions for Mavenlink.
Q. What type of pricing plans does Mavenlink offer?
Mavenlink offers the following pricing plans:
Starting from: US$59.00/month View Pricing Plans
Pricing model: Subscription
Free Trial: Available
Mavenlink offers plans to meet your needs. Choose from resource management to complete PSA with advanced BI. Try a plan today! Mavenlink Premier / Enterprise: Resource Management and Professional Services Automation custom pricing based on request To receive accurate pricing information, contact Mavenlink directly.
Q. Who are the typical users of Mavenlink?
Mavenlink has the following typical customers:
51-200, 201-500, 501-1,000, 1,001+
Q. What languages does Mavenlink support?
Mavenlink supports the following languages:
English
Q. Does Mavenlink support mobile devices?
Mavenlink supports the following devices:
Q. What other apps does Mavenlink integrate with?
Mavenlink integrates with the following applications:
Dynamics 365, Expensify, FinancialForce ERP, Gmail, Google Calendar, Google Drive, Google Workspace, HubSpot CRM, Jira, Microsoft 365, NetSuite, PayPal, QuickBooks Online Advanced, Quickbooks Online, SAP Concur, Sage Intacct, Salesforce Sales Cloud, Slack, Workday HCM, Xero, Zapier
Q. What level of support does Mavenlink offer?
Mavenlink offers the following support options:
Email/Help Desk, FAQs/Forum, Knowledge Base, Phone Support, 24/7 (Live rep), Chat
Related categories
See all software categories found for Mavenlink.